Hit the easy button at 601
We are offering design services and turnkey solutions for prospective tenants. Floors 2, 3, 4 and 16 are improved, and in move-in ready condition.
Your new office views
Stunning sightlines of Vancouver Harbour and the surrounding city offer exceptional views to re-energize your workday, while spacious windows create brighter, sunsoaked office space.


We're ready for you at 333
Our newly upgraded lobby, elevator renovations and enhanced end-of-trips facilities are all completed today so that tenants won't need to worry about construction disruption.
SHARED AMENITIES
With amenities built across both towers, tenants in the Waterfront Hub have exclusive access to both tower's facilities for an extensive, boutique amenities platform that includes:
L

6,000 SF state-of-the-art fitness facility, with access to personal trainers and premium end-of-trip facilities

L

3,500 SF tenant exclusive rooftop patio with indoor and outdoor spaces (capacity up to 60 people)

L

Tenant-only conference facility

L

Promoting health & wellness with a unique 601 Grind stair challenge built into the building

L

Private bike-only ramp to underground parking for biker safety

L

Easily accessible and secured bike stalls

L

Building app available to easily book amenities and stay up to date with building announcements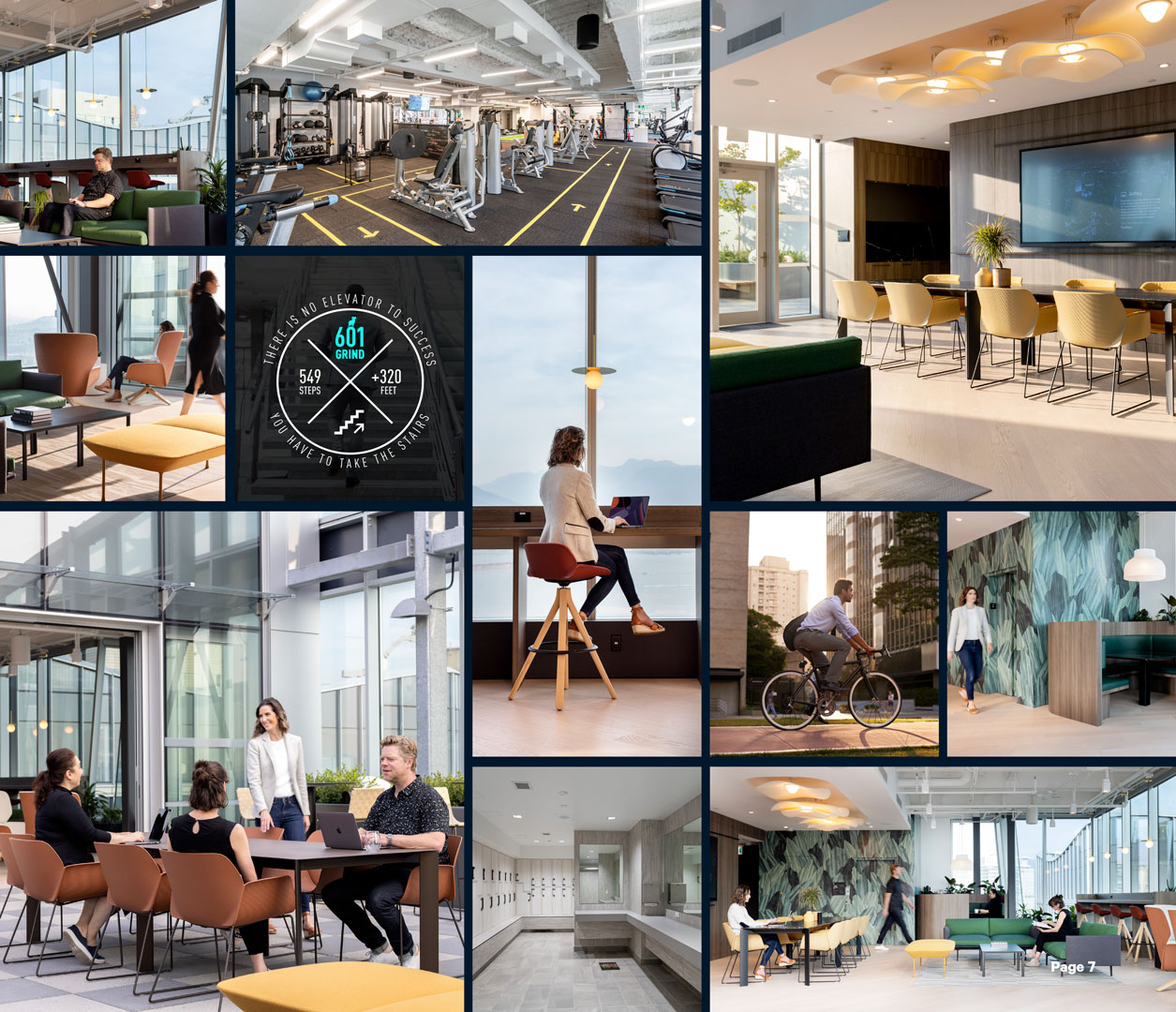 ALL LINES LEAD TO WATERFRONT HUB
Want to learn more? Get in touch with us below to schedule a presentation or a tour: